4.6 ⭐️⭐️⭐️⭐️⭐️ out of 3367 reviews
Regular price
$29.95 USD
Sale price
$26.95 USD
Unit price
per
Sale
Sold out
Save

 by purchasing the five-ebook bundle. Binge this feel-good series.
❤️ FOR THE FIRST TIME EVER - All 5 ebooks for just $26.95. Save on the author's newest series!❤️
"I love the characters, the setting, and the surprises!"⭐️⭐️⭐️⭐️⭐️
📧 How You Will Receive Your eBooks: After you purchase you will receive an email from Bookfunnel. I partner with them to deliver the ebook files. Click on the link in the email to download the books. Then simply send the file to your Kindle, Nook, Tablet, or other ereader or read in the wonderful Bookfunnel App.  
This offer is NOT available anywhere else!
"I just Binged the whole series and they are so good.  If you haven't read them do it, you won't be disappointed" - Facebook reviewer ⭐️⭐️⭐️⭐️⭐️
This download includes:
✅ Memories of the Beach
✅ Walks along the Shore
✅ Restaurant on the Whart
✅ Bookshop near the Coast
✅ Lilacs by the Sea
About Book One:

What if the imaginary friend you had as a child… turns out to be not so imaginary after all?
Aspen receives a mysterious letter from her mother asking her to come to an all-expenses-paid week at Blue Heron Cottages. The mother who disappeared from her life over twenty years ago. 

Willow receives her own letter asking her to come to the resort. She's uncertain about going, but maybe it has something to do with what her mother struggled to tell her—unsuccessfully—with her dying breaths.

What neither woman sees coming are the startling revelations the letters will bring to their lives.

"I feel like the characters are my best friends."⭐️⭐️⭐️⭐️⭐️ 
About the series:
Blue Heron Cottages: More than a place... It's a journey, it's healing, it's home.
Meet Violet, the proud new owner of the Blue Heron Cottages. She's breathed life into this once-forgotten resort.🏡
Join Rose, an older woman, as she nurses a heart scarred by loss. Rose discovers that healing comes in many forms, and sometimes, it's the unexpected friendships and the warmth of a newfound home that mend the soul. 💔
And follow Aspen's riveting tale, who after receiving a mysterious letter from her long-estranged mother, is pulled into the heart of Moonbeam, only to uncover a life-altering secret. 🏝️
☀️ Follow the lives of Violet, Aspen, and Rose and the unforgettable stories of those who come to stay at Blue Heron Cottages.
Grab this bundle deal now to start binge-reading this romantic women's fiction series.
 🙂 Just a heads up! These are downloads of digital ebooks, *not paperbacks.*📚
This offer is only available directly from Kay. It's not available on any retailer.
"Captivating from the first page... I can't put my Kindle down... gotta finish the book❤️" - Maria ⭐️⭐️⭐️⭐️⭐️
 Are you looking for paperbacks instead of ebooks? I've had problems with my distributor with unacceptable delays. I've taken down the paperback ordering until I find a new way to distribute the paperbacks.
Did you know there's another series set in the same story world? Save and add the Moonbeam Bay Complete Series Collection to your order to read all the books set in Moonbeam!
⬇️ ⬇️ ⬇️ Click on Add Selected to Cart below to get both series! ⬇️ ⬇️ ⬇️
Click here for Series Info

Blue Heron Cottages is a heartwarming series about Violet, the owner of a recently restored beachside resort, and the stories of the guests who come to stay at Blue Heron Cottages. Grab this now to start binge-reading this romantic women's fiction series.
Click here for an Excerpt

Aspen Caldwell frowned at the letter from Brown and Bates Law Firm. What now? It's never good news from lawyers, is it? She was tempted to throw it in the trash, but she slowly slit the envelope open and held her breath. She pulled out a wrinkled piece of cream paper. She gasped when she recognized the handwriting, even after all these years. Her mother's.

Aspen,
If you're reading this, it means my lawyer found you, and I certainly hope he did. I know I disappeared from your life. Then when I went to find you, I couldn't. You'd moved.

No kidding, she'd moved. Her mother had packed up and left her alone in their apartment three months before her high school graduation. She thought she'd forgotten the hurt. After all, it had been more than twenty years, and she'd resolutely pushed all memory of it from her mind. But the pain still dug at the far corner of her heart.

She turned back to the letter.

I've arranged for you to go to Murphy's Resort the first week of September. It's all paid for. Please go. I have a bit of a surprise for you. A truth about your past. I made rather a mess about being a mother. You deserved better.

And please, please go to Murphy's. I promise it will be worth it.
Magnolia

Not love, Mom. Not love, Magnolia. Just Magnolia. Which was fine, because she was certain her mother hadn't loved her. But she'd made peace with that. Okay, pretty much so. That far corner of her heart tweaked again.

Try the romantic women's fiction book, Memories of the Beach. Book one in the Blue Heron Cottages series.
Delivery & Returns

Shipping Policy

 

 

SHIPPING POLICY.

When you purchase goods from our site, shop.kaycorrell.com, (hereafter known as the Site), the goods will be delivered through one of the following methods:

 

​Digital goods are delivered instantly by an email from BookFunnel to the email address you used at Checkout. If you do not see it, please check your Spam, or if using Gmail, check your Promotions tab.

 

2. Print books are delivered by the shipping method you choose at checkout. Print books are shipped by Book Vault. Print time is usually 72 working hours. After books are printed, they are shipped. Shipping time varies by location and time of year (like holiday shipping) and may take a week or so to arrive.

You are required to provide us with a complete and accurate delivery address, including the name of the recipient if physical goods. We are not liable for the delivery of your goods to the wrong address or wrong person as a result of you providing us with inaccurate or incomplete information.

 

There are no returns/refunds on digital goods such as ebooks or audiobooks.

 

Returns are accepted for damaged goods. 

There is no return for change of mind. Returns are given for faulty items if you contact us within 7 days of receiving item (according to the tracking).

For refund queries, please email kaysbooks@kaycorrell.com within 7 days of receiving your product (according to the tracking). Please use the subject "returns" and include your name, order number, and reason for return, and photographs of faulty item. If item is faulty, we refund or resend your goods - your choice.  I want you to be happy!

If you have questions you can contact us at kaysbooks@kaycorrell.com

 
Are you looking for paperbacks?

Paperbacks will be coming soon. For now you can purchase them from Amazon.
Share
View full details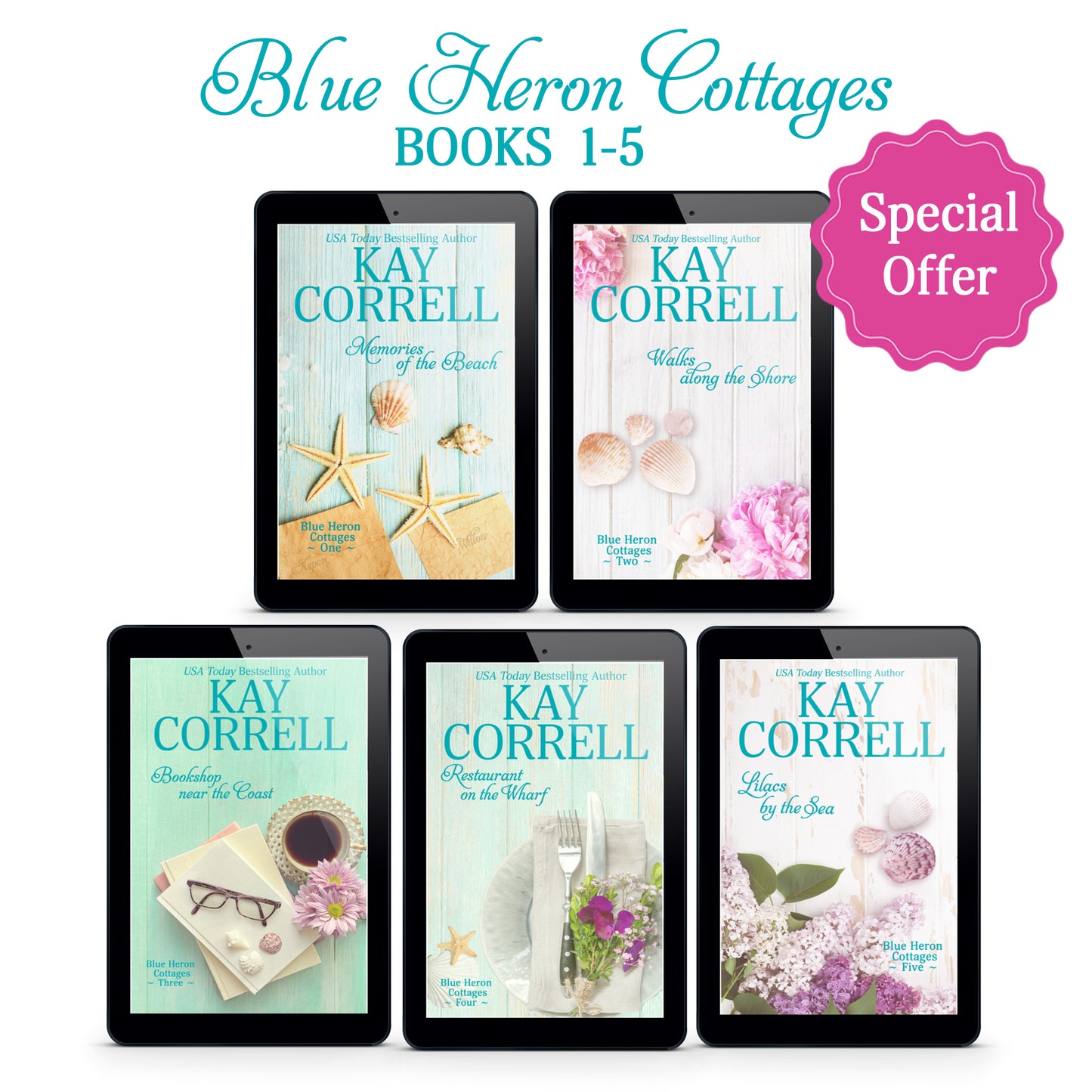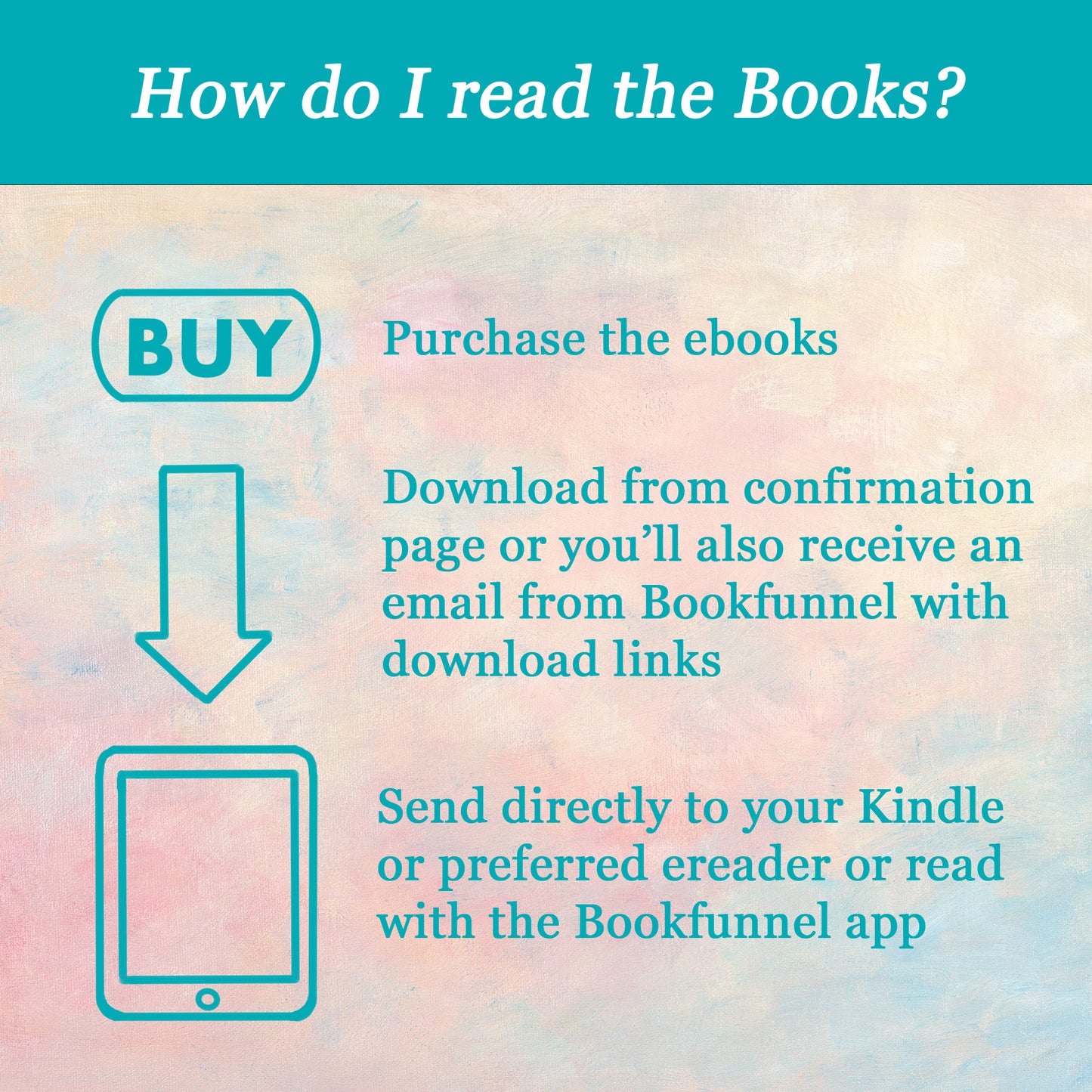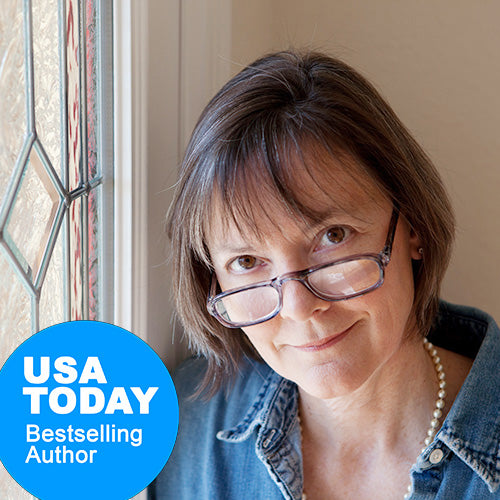 What readers are saying...
REVIEWS

"You truly feel like you know the characters in her books and are best friends with them! " - Susie
⭐️⭐️⭐️⭐️⭐️

"She is my favorite author. I own every book she has written." -Facebook reviewer
⭐️⭐️⭐️⭐️⭐️

"Heartwarming books about friends and family" - Amazon reviewer
⭐️⭐️⭐️⭐️⭐️

"Kay's books are like cookies. You can't have just one."
⭐️⭐️⭐️⭐️⭐️